Drama Performances on Climate Change Leave a Mark
Written by

Mandla Tshuma, ZDDT Field Correspondent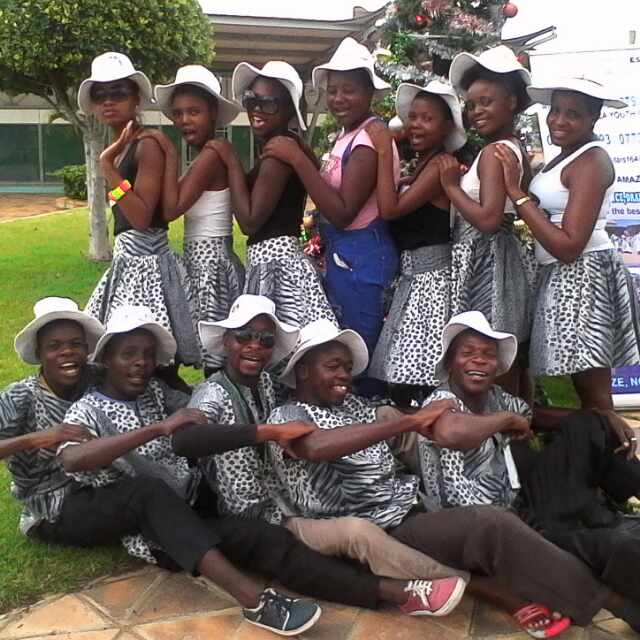 Bulawayo - Amazing Stars Arts Academy (ASAA), an arts theatre group in Bulawayo, has undoubtedly become the household name.
The ensemble, which has, of late, been all over the country's second largest city performing in dramas on climate change, has left a permanent mark on the lives of the people of Bulawayo and its environs.
In partnership with the Zimbabwe Development Democracy Trust (ZDDT) late last year, ASSA participated in a climate change advocacy project through drama, which saw them stage 28 performances in the city, which left residents asking for more.
The project, funded by Konrad Adenauer Foundation (KAF) sought to, among other things, influence a mind-set change regarding climate change. The subject matter also included environmental matters, leadership values and the need to cast informed votes and the importance of resident's participation in community matters.
The dramas reached out to local people at their meetings, citizens of all ages and walks of life at public venues, travellers at bus termini travelling to their rural homes, as well as social media users.
A number of people in Bulawayo, who watched the splendid performance by the drama group, said the performances were an eye opener which completely changed their lives.
"I have learnt on how climate change has affected our previous good times and normal farming methods", said Thabitha Dlamini.
"I did not know anything to do with climate change issues until this drama. I'm glad that our children can educate us and give us the relevant information that is filled with a better future".
Gledis Waya said she was glad to learn about types of crops that are suitable for the current climatic conditions in the country.
"I have been educated on the choice of seed that is climate conducive," said Jethro Mangena.
"We really need to focus when we buy seeds for garden, as buying seeds that are climate favourable would give us a good yield. We really need to have the drama every month as this will help us with memories and entertainment".
Expressing the impact the performances had on her understanding of climate change, Debra Tshuma said it was high time people took climate change with the seriousness it deserved.
"It is true that people take climate change for granted and I am one person who thought that the current situation will reverse," she said.
"I now see the seriousness of climate adaptation and the important of environment rebuilding. Thank you guys for this informative drama. Their message has taught me something new."
ASSA director, Forgiven Ndlovu, who revealed that they were planning to take their drama performances to schools this year, said they will forever remain grateful to ZDDT for the partnership which gave them that exposure.
"The people of Bulawayo received us so well last year and we are planning to take the drama to schools this year as we feel school kids were denied that opportunity," said Ndlovu.
He went on to say that they were still looking for sponsorship to begin rolling out the programme.
Climate change has been on-going for centuries and it is necessary that people adapt these consequential variances in order to protect their welfare.