Q & A with Cllr Mlalazi Following Expanded Zone Meeting
Written by

Mandla Tshuma, ZDDT Field Correspondent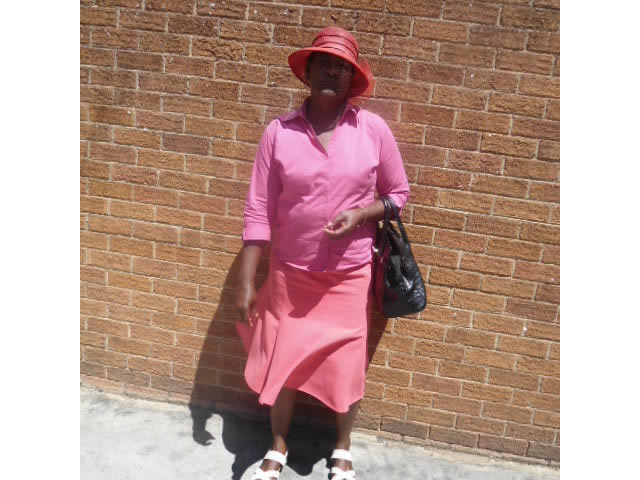 Immediately after an expanded zone meeting recently held at Nkulumane Community Hall, ZDDT's Field Correspondent, Mandla Tshuma (MT), caught up with Ward 18 Councillor, Concilia Mlalazi (CM).

Below are some of the excerpts from their conversation.

MT: Good day ma'am. May you kindly introduce yourself as we start our brief talk this afternoon?

CM: Thank you my son. I am Councillor Concilia Mlalazi for Ward 18 in Magwegwe.

MT: What is your take on today's expanded zone meeting?

CM: I got to understand so many things from today's meeting. As a councillor, familiar with work in our ward, I got to appreciate the work of councillors from different wards. I realised where I am not doing well from my fellow councillors. From here, I will go back to my ward and sort-out things where I have not been doing well.

MT: What would you say about organisers of such a meeting?

CM: We want to thank ZDDT for such a platform because this gives passion to even work more for our community. I have been a ZDDT CAT member long back before I even thought that one day I would become a councillor. I was a CAT member for five years. I even participated in drama shows during the early days of CATs and won US$50.

MT: Would you say having been CAT member before helped you grow as a leader?

CM: Of course. Look today, I am now someone leading people. We thank you so much ZDDT, do not even tire to help us tomorrow. I however feel I am still a CAT member because I am still doing the job.We want this ZDDT organisation to remain forever because it is helping us so much.

MT: Thank you very much for your time.

CM: You are welcome Tshuma.