Two Buena Vista Families Thank ZDDT
Written by

Mandla Tshuma, ZDDT Field Correspondent
Bulawayo – This week, two families from Bulawayo's Buena Vista suburb thanked Zimbabwe Development Democracy Trust (ZDDT) for coming to their rescue, after the trust donated US$50 to each of them.

The donation was part of the trust's monthly Business Social Credit Scheme (BSCS) in which Sally Foundation of Australia and Freight Consultants, Bulawayo, contribute to the fund aimed at assisting the less-privileged members of the community.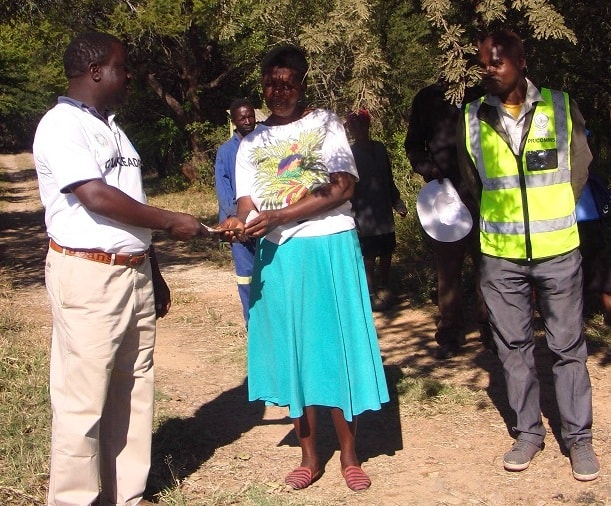 Above: Cllr Chigora hands over cash to Ndebele while M Tshuma looks on
"Thank you so much ZDDT for helping me; I did not know where to go," said Lonely Sibanda, whose family stays in someone's unfinished house with no access to water and electricity.

Her family has no accommodation of its own as it cannot afford rentals.

"We are really grateful for the help you have rendered us," added Sibanda.

Lister Ndebele, another beneficiary, also paid tribute to ZDDT for their timely intervention.

"I am very happy and I would like to thank ZDDT for remembering us; I look after two orphans and I have nothing to give to them," said Ndebele.

The two families were identified by the area's councillor, Cllr Silas Chigora, Ward 4, the winner of ZDDT's coveted Councillor of the Year trophy in 2016.

"We are very grateful for what ZDDT has done to us today," said Chigora.

"This donation is going to help their children who are struggling."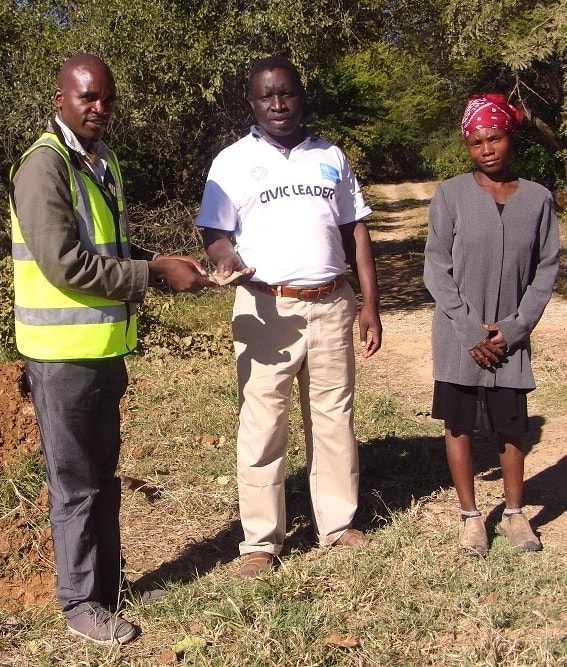 Above: Tshuma hands over cash to Cllr Chigora while Lonely Sibanda looks on.