Adopting Social Responsibility
Written by

Mandla Tshuma, ZDDT Field Correspondent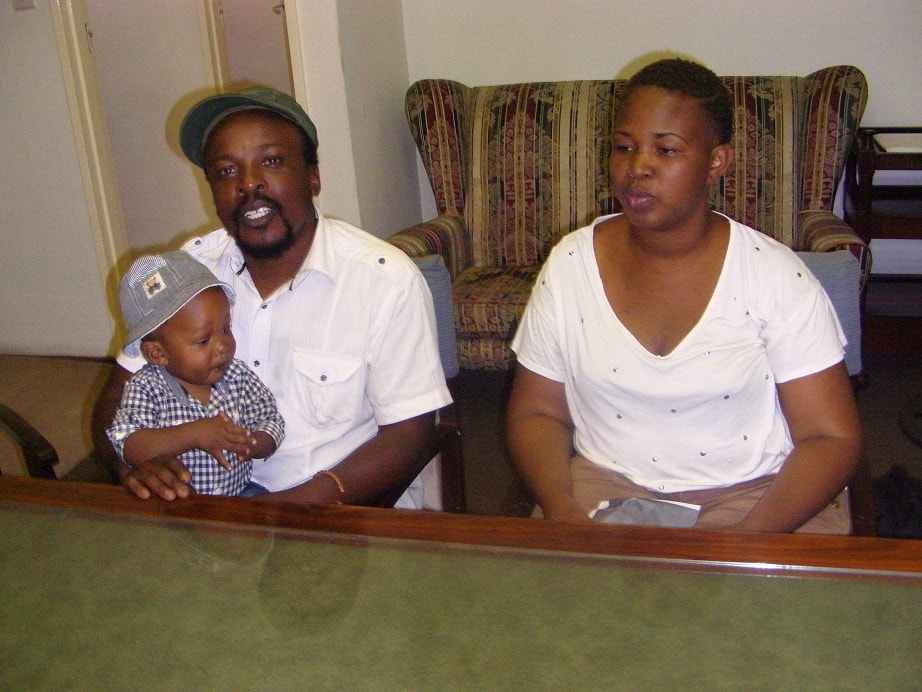 NGOZI MINE, BULAWAYO – Young At Heart (YAH), a local drama group involved in ZDDT behavioural change programmes for the community at Bulawayo's dumpsite, popularly known as Ngozi Mine, has begun adopting its own social responsibility.

In partnership with the Zimbabwe Development Democracy Trust (ZDDT), the Bongani Hlatshwayo-led ensemble, which uses puppetry to convey its messages, recently donated a bale of clothes and blankets to Ngozi residents.

Hlatshwayo, affectionately known as Bongo, works with his partner, Nanzile Nyathi, (both pictured above) and is in charge of public relations.

YAH sourced the timely donation, which put smiles on the faces of many, from a variety of well-wishers across the city.

The gesture by the group is a clear indication of how they, as an organisation, have grown beyond the activity of presenting puppetry shows.

"As Young At Heart, we have a passion for people as we believe that blessed is the hand that gives than the one that receives," Nyathi told the ZDDT News.

She said, coincidentally, when we made the donation, there was a woman who had just given birth whom they gave a blanket and clothes for the newly born.

Nyathi added that social responsibility was now at the centre of their work.