Bulawayo Councillors Concerned over Incidence of Dog Bites
Written by

Mandla Tshuma, ZDDT Field Correspondent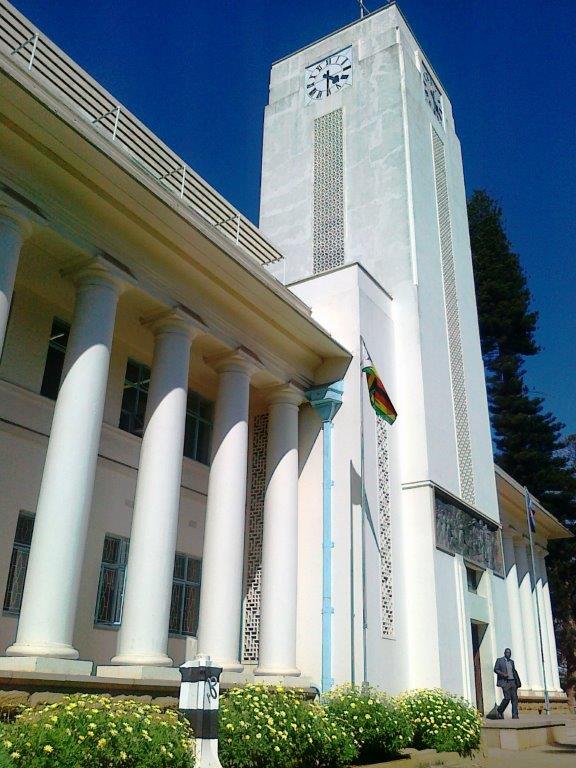 BULWAYO COUNCIL CHAMBERS - Bulawayo councillors have expressed concern over the increase in dog bite incidents that continue to be reported across the city, with 27 cases occurring in August alone.
Speaking during a full Council meeting on September the 6 th , Cllr Gideon Mangena, Ward 24, expressed unease over the issue at the same time blaming Council for taking little action in addressing it.

"I am very much concerned that every time we come here, we always have to deal with cases of dog bites; residents are no longer safe out there because of unfenced dogs that roam around the city," said Mangena.

The councillor said, before he came to the Chambers, a woman from Nketa came to report to him that her child had been bitten by a dog.
He said it was high time BCC applied its by-laws to address the problem as most dogs are not fenced.

"These by-laws are meant to protect residents, so let us not be afraid to apply them," added Mangena.
Cllr Charles Moyo, Ward 9, encouraged fellow councillors to educate communities on fencing their dogs, adding the issue has to be addressed in feed-back meetings with residents.
Using flyers and social media, Zimbabwe Development Democracy Trust (ZDDT) supports councillor feedback meetings with residents in each of the city's 29 wards by mobilising residents to attend and empowering them to contribute to the healthy debate to improve the welfare of ratepayers.
Such meetings create a working platform for such dialogue between residents and policy makers.
Cllr Moyo added, there was a need for BCC to strengthen working relations with the SPCA.
On the other hand, Cllr Jele, Ward 22, demanded to know the Council's policy on dogs, and in explaining that, Cllr Chigora, said residents are not allowed to keep more than two dogs in an area of not more than 2000 square metres, while those whose homes cover 4000 square metres are a not allowed to keep more than four dogs.
Ward 6 councillor, Tabitha Ngwenya, said her committee would work harder to address the problem, applauding councillors for being concerned about the welfare of residents.