Good News for Mzilikazi Grannies
Written by

Mandla Tshuma, ZDDT Field Correspondent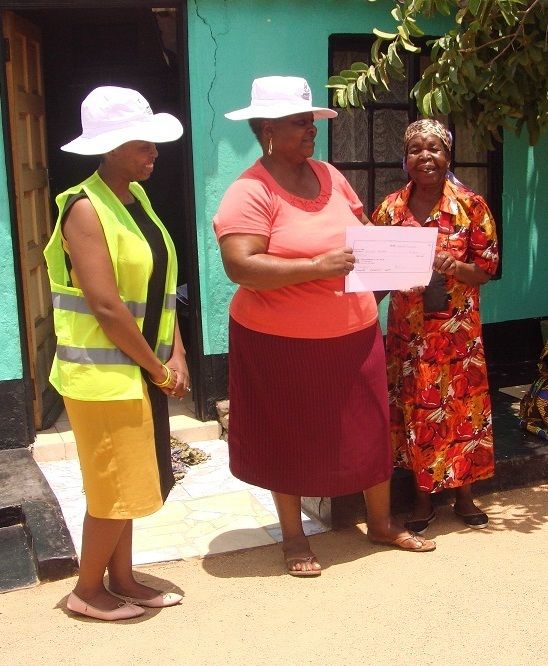 MZILIKAZI, Bulawayo – Two elderly women from Bulawayo's Mzilikazi Township, received a shot in the arm when the Zimbabwe Development Democracy Trust (ZDDT) donated $50 to each of them.
The donation was part of the trust's monthly Business Social Credit Scheme (BSCS) co-funded by Sally Foundation of Australia and Freight Consultants, a local firm.
The two lucky beneficiaries for the month of January are Elisi Dube 71, and Grace Masuku, 79.
Ward 8 Councillor, Shilla Musonda, under whose jurisdiction Mzilikazi falls, identified the two grannies in consultation with ZDDT Field Coordinator, Pamela Mackay.
"Thank you so much for what you have done for us today," said Masuku.
"Today, we have been remembered, there is no doubt about it. It is good to be remembered especially at this age. Thank you so much and may God be with you."
Dube said words alone could not express her joy.
"You have done a wonderful thing to us, my children," said Dube with a warm smile.
"Thank you for remembering the grannies. Thank you once again, God bless you indeed."
Councillor Musonda also paid tribute to ZDDT and thanked the trust for kicking off the 2018 BSCS programme with her ward.
"I am very excited about what ZDDT did in my ward helping the elderly," said Musonda.
"The money will go a long way in assisting them in paying Council bills as well as buying groceries. I urge you to do the same to others elsewhere."