Drama Groups Empowered
Written by

Mandla Tshuma, ZDDT Field Correspondent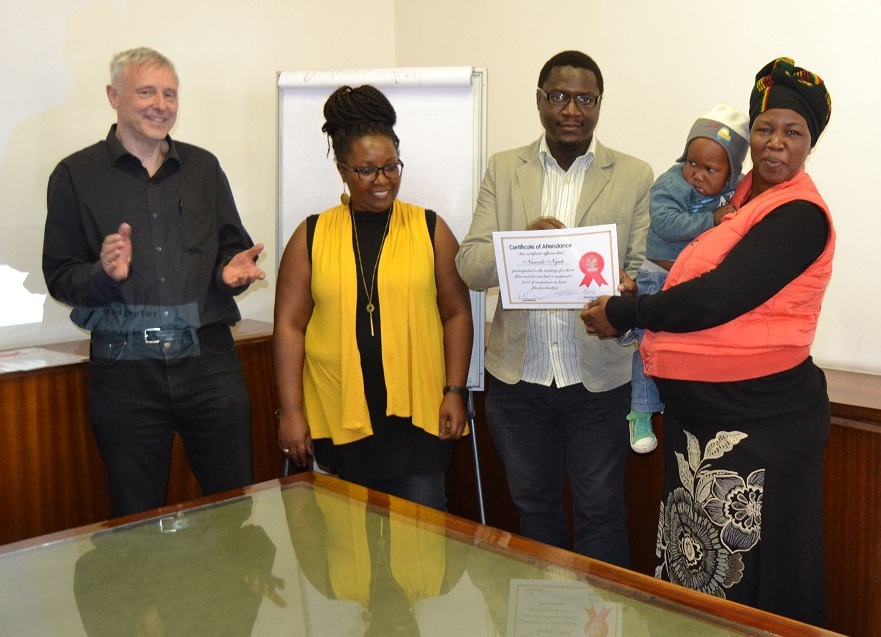 BULAWAYO – Two local drama groups, Amazing Stars Arts Academy (ASAA) and Young at Heart (YAH), benefitted from life changing skills development after going through intensive eight-day film training, courtesy of ZDDT and its development partners.
The training held at the Njube Lutheran Church in Bulawayo recently, and facilitated by a United Kingdom-based trainer, Peter Chappell, saw participants being taken through script writing, acting, shooting and editing.
Chappell was assisted by Kudzai Chikomo, a local, and Carole Gikandi from Kenya.
ASAA director, Forgiven Ndlovu described the training as a great experience and an eye-opener, which left them empowered.
"It was not easy in the beginning and right through the programme such that we were even tempted to quit," said Ndlovu.
"However, we managed to persevere until the end and we are grateful to our trainers and ZDDT."
YAH public relations officer, Nanzile Nyathi, also appreciated the investment made into their lives, adding they were never the same again.
The training culminated into the viewing, at ZDDT board room, of two seven-minute films on child abuse and Tuberculosis by the two groups.
Participants were then later handed over certificates of participation by their trainers in full view of ZDDT members of staff.