ZDDT Organises a Citizens Dialogue
Written by

Mandla Tshuma, ZDDT Field Correspondent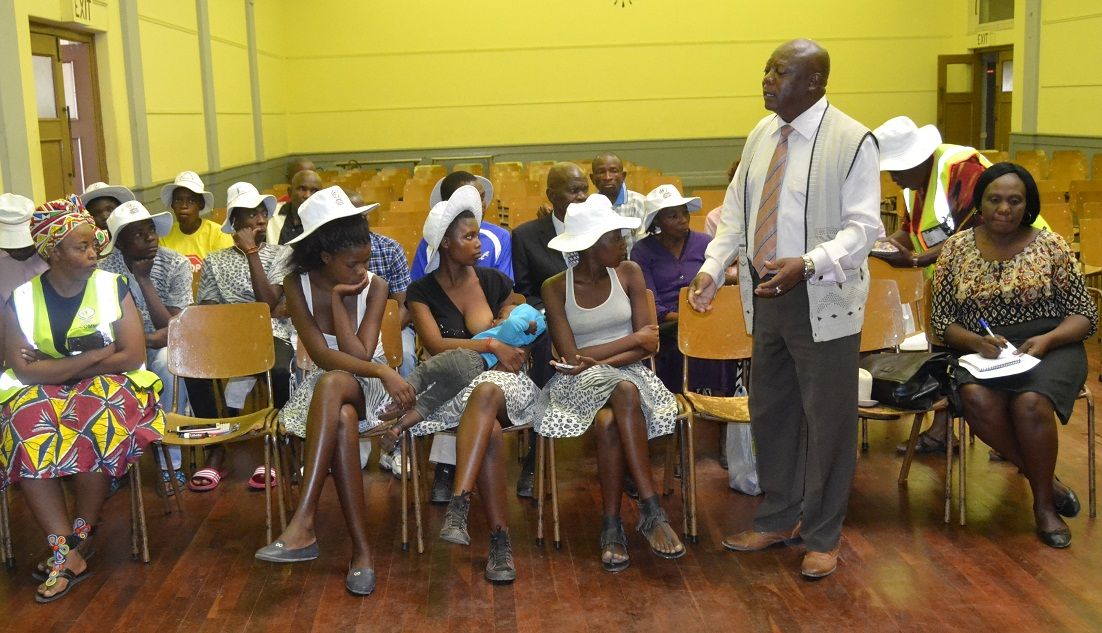 Bulwayo Small City Hall – Zimbabwe Development Democracy Trust (ZDDT) recently organised citizens' dialogue meetings aimed at promoting and deepening democratic values among the residents of Bulawayo.
The special indabas are being held at a time when residents are awaiting the swearing in of new councillors who were elected in the July 30 harmonised polls.
Since last month, there has not been much activity in as far as citizens' engagement is concerned as the attention of policy makers had been directed at the polls outcome.
To re-energise residents and break this period of dormancy, ZDDT saw if fit to organise the citizens' dialogue meetings, such as the recent gathering at the Small City Hall, which was attended by Community Action Team (CAT) members drawn from different parts of the city.
The meeting moderated by ZDDT Field Officer, Vusumuzi Chirwa, saw CAT members discuss "Roles of a Councillor" at length in preparation for the incoming council.
Participants highlighted that a councillor is also a resident just like any other resident in the city, but with a mandate to lead others and make policies for the administration of the city.
They said the councillor, as a community leader, is also expected to mediate where there are conflicts in the area of their jurisdiction.
"A councillor has his or her own roles and does not report to the MP (Member of Parliament) and I want this to be made clear," said Denis Mathe, a CAT member from Ward 16.
He went on further to say that attending funerals was not part of the roles of a councillor, adding that councillors, like any other resident, can attend funerals in their individual capacity if they so wish, but not to do it for campaigning purposes.
The meeting also went on to discuss roles of CAT members as community mobilisers and bridges between councillors and residents.
Amazing Stars Arts Academy, a local drama group, provided entertainment which also touched on the key subjects of citizens' engagement as well as responsible and accountable leadership.