Bulawayo Retains 45% of Councillors
Written by

Mandla Tshuma, ZDDT Field Correspondent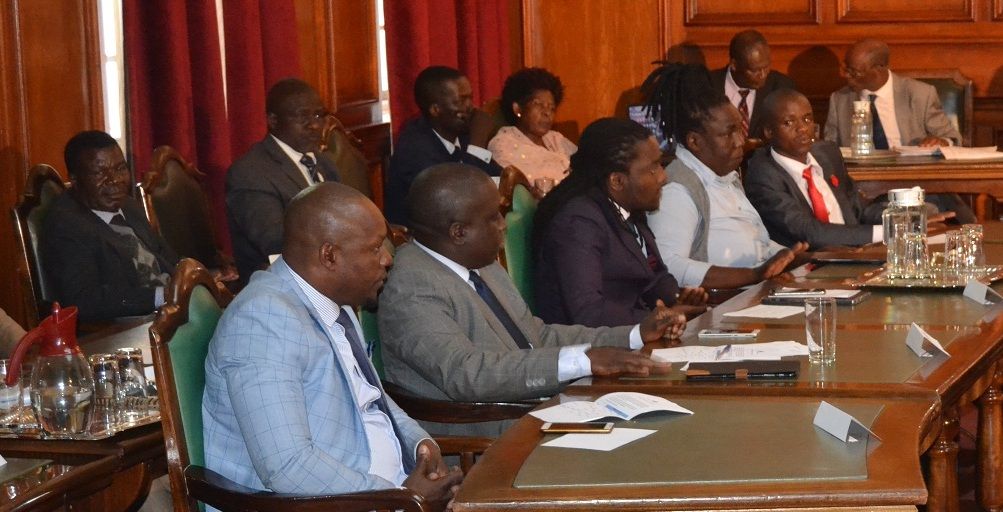 BULAWAYO – The city of Bulawayo has retained 45 percent of councillors in the new Council which came into office after the watershed July 30 harmonised elections, which saw Zimbabweans turn out in their numbers to elect new leaders for the next five years.
Of the 29 newly elected councillors,13 were retained and it is understood that this is once again, the highest re-election ration of any of Zimbabwe's 34 local authorities.
Retained councillors are, Mlandu Ncube (Ward 1), Silas Chigora (Ward 4), Pilate Moyo (Ward 11), Lilian Mlilo (Ward 12), McDonald Chunga (Ward 14), Concilia Mlalazi (Ward 18), Clayton Zana (Ward 19), Earnest Rafamoyo (Ward 20), Rodney Jele (Ward 22), Mzama Dube (Ward 25), Norman Hlabano (Ward 26), Siboniso Khumalo (Ward 27) and Monica Lubimbi (Ward 29).
When interviewed after the recent inauguration, Ward 4 Councillor Silas Chigora, who was re-elected remarked, "When we came into office in 2013, ZDDT taught us so many things on how to lead people and conduct ourselves as councillors and without their help, we would not be where we are today."
Another re-elected councillor, Mlandu Ncube, who represents Ward 1 said: "We have worked very well with ZDDT during the past term and we look forward to the same in our new term. We will forever remain grateful to ZDDT for their assistance to Council."
Councillor Earnest Rafamoyo of Ward 20 also hailed the good relations existing between ZDDT and BCC adding it should be taken forward during their new term in office.
Those re-elected retain a wealth of experience for Council in administering the city, a vital resource necessary for continuity and will undoubtedly help in mentoring new councillors on the complexities of Council business.
Bulawayo remains the best managed municipality in Zimbabwe as manifested by the city's success in achieving the Local Government award in successive years.