Emganwini Gardeners Take Ownership
Written by

Mandla Tshuma, ZDDT Field Correspondent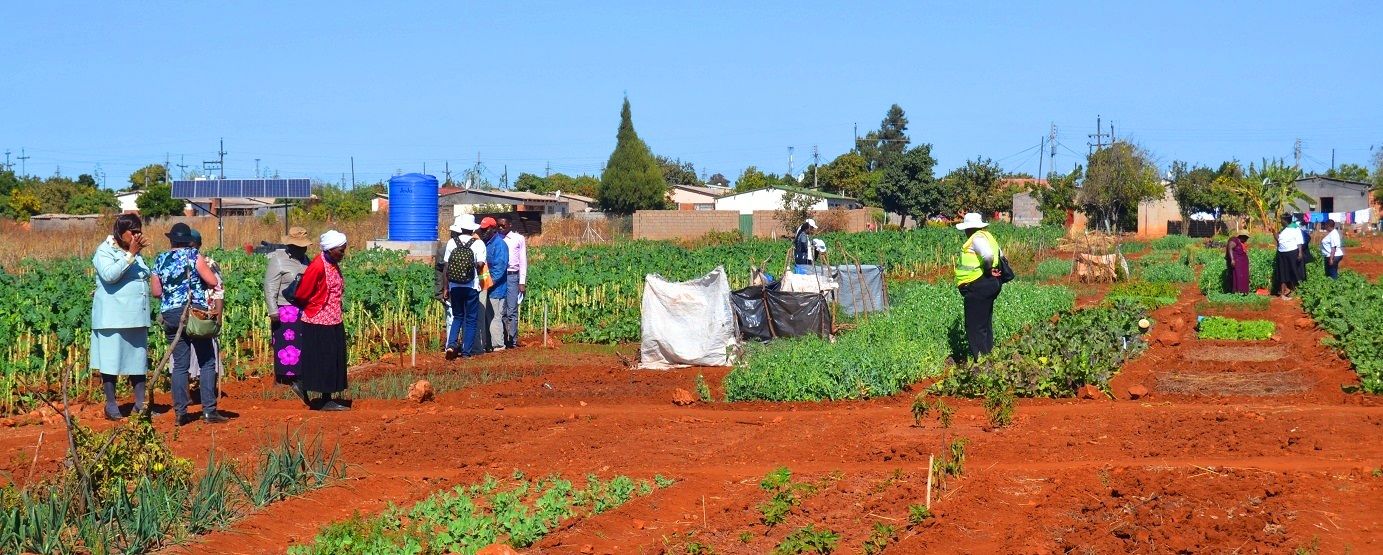 BULAWAYO – In an episode that demonstrates the growth and maturity of the Emganwini's Greenfields Garden Leadership, members rallied around those they elected and successfully repaired a water problem which had dogged them for quite some time.
Of late, water pressure had been so low in the garden that the precious commodity was in short supply and gardeners could not complete their watering regime to sustain their crops.
The situation deteriorated to such an extent that water supply cut out completely sparking fears that the borehole could have dried-up, threatening over two hectares of crops with imminent destruction in the midst of a heat wave.
An electrician was phoned to come and help identify the problem but never turned up and hence the gardeners were left with no other option but to look for solutions from within the range of skills within the membership.
Upon inspecting the pump station, gardeners discovered that spiders and dust had fouled the contacts in the main switch and took the necessary action to ensure that water flowed once more.
"From there, the pump began pumping properly and the whole problem was fixed free of charge!" said Yvonne Berkhout, who assists gardeners with her agricultural expertise.
Greenfields flourishes once more, the water problem is now a thing of the past and vital knowledge has been retained.