Bulawayo – There was much pomp and ceremony at Emganwini's newly pegged garden, as DAP (Direct Aid Programme), visited the dusty site adjoining a block of housing.
The officials, Roselyn S. Kapungu and Leonora de Roon Hertoge, from the Australian Embassy and accompanied by ZDDT, were treated to the spectacle of the Amazing Stars performing group as part of the welcome by the local leadership and members.
The visitors expressed their respect for the hard work done by the community farmers to date, many of who are widows and pensioners. DAP also applauded them for their spirit of self-help by initiating income generating projects.
Emganwini residents, who attended the inaugural ceremony, applauded their Councillor Hlabano and ZDDT for what they said was empowering Zimbabwean communities especially those in Bulawayo.
Resident, Timothy Kembo from Emganwini, said, "We have received the fishing rod that will see us bring more food for our children."
Selina Mhlanga, a widow, who is staying with her four grandchildren, echoed the sentiments of the two others and said, "We really appreciate your efforts, ZDDT and your partners. Your Trust is worth representing our nation in the world. You have been so kind to us and I don't have suitable words to express my joy," she said in tears.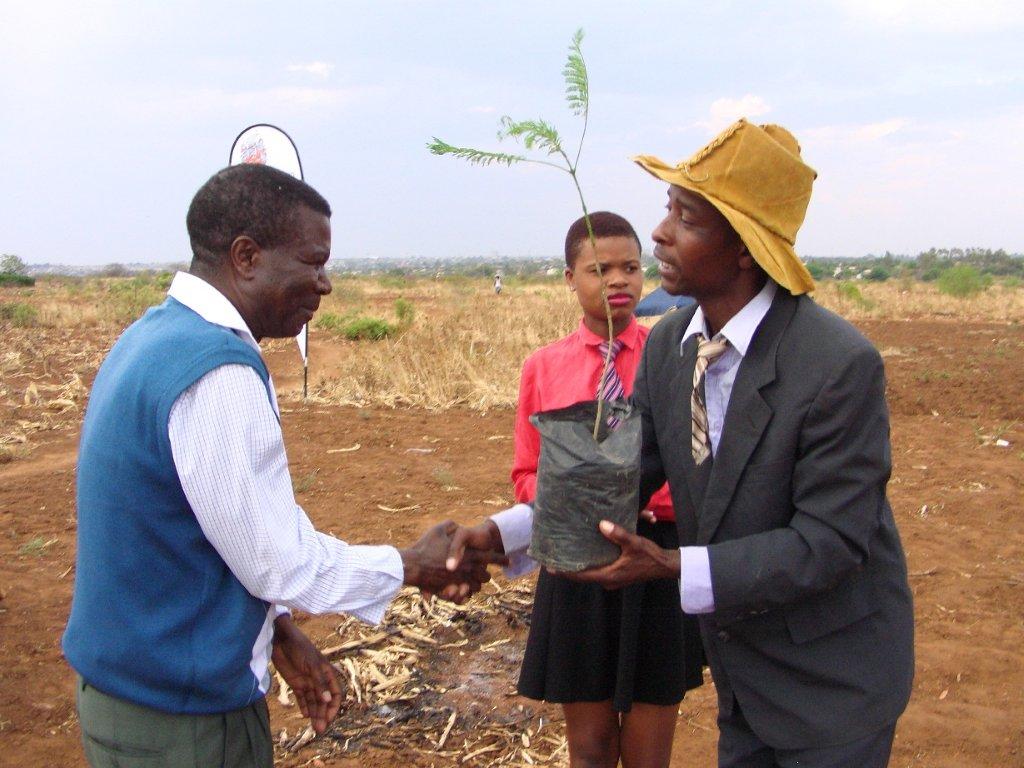 Enock Marira, who is also in Councillor Hlabano's Community Action Team, applauded ZDDT and those from the Australian Embassy for their visit. "This is a blessing for Emganwini people and Bulawayo at large, as this gathering has signaled the birth of a new industry that will cater for a number of disadvantaged communities," he added.
The visitors from D.A.P, who addressed the gathering, gave them a strong message of support and encouraged the locals to push forward to ensure the success of their proposed project. The Emganwini garden was inspired by ZDDT's successful Sizinda project, which is operated and managed by the vulnerable members of the nearby community. The project has dramatically improved lives of the beneficiaries.
"I am very impressed, especially because it is a local initiative supporting the local community. Very impressive is the work happening here. So thank you very much for your hard work and keep up the good work," said Leonora.