Residents Challenged to Have a Sense of Ownership of their City of Bulawayo
Written by

Mandla Tshuma, ZDDT Field Correspondent
BULAWAYO – Bulawayo can develop into a better and more self-sustaining urban centre only if residents of the Matabeleland capital have a sense of ownership of the city, a senior citizen has said.
Addressing Community Action Team (CAT) members at a recent ZDDT-facilitated Zone Five meeting, in Pumula, Councillor Ephraim Ncube of Ward 17, seen seated above, emphasised the need for residents to treat the city and its infrastructure as their own property.
He said residents should desist from vandalising the city's facilities as they do not belong to the City Council but to them.
"The problem we have is that people do not have the sense of ownership of the city," said Cllr Ncube.
"Taking for example, when the government cancelled the residents' debt to local authorities prior to the 2013 elections, people were so happy and since then they have just relaxed in terms of paying their rates waiting for another election with the hope of another debt cancellation."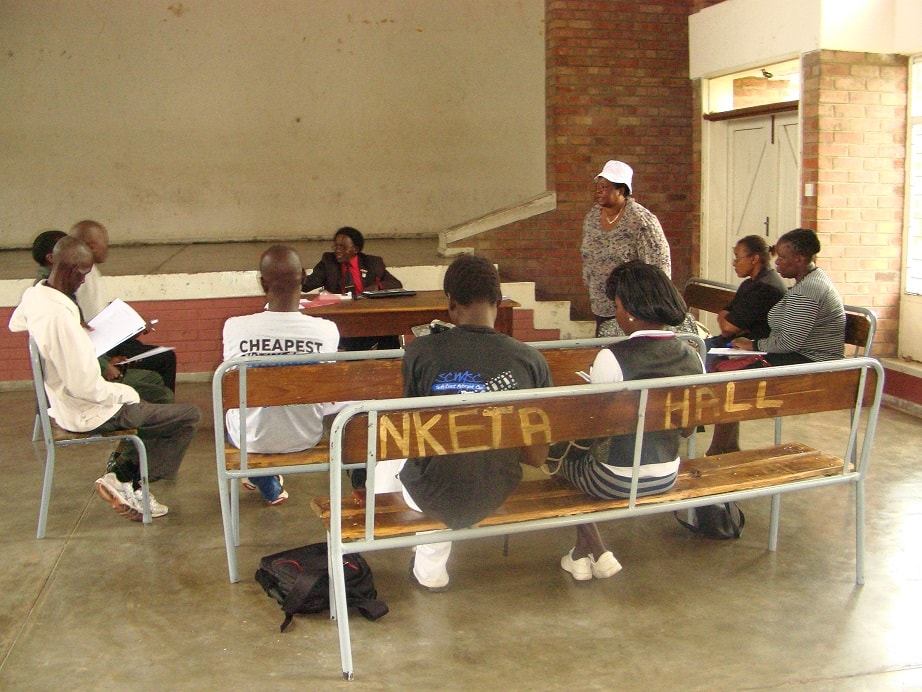 Cllr Ncube said it was regrettable that, while the council had tried to put shelters at most bus stops, some residents chose to remove them for their own use.
He added that some residents were vandalising schools infrastructure as they view it as either government or local authority property, yet, in actual fact, it is their own property.
"People should know that they own this city and treat it in the same way they treat their homes," he emphasised.