Qinisani geared to Better Lives of Orphans
Written by

Mandla Tshuma, ZDDT Field Correspondent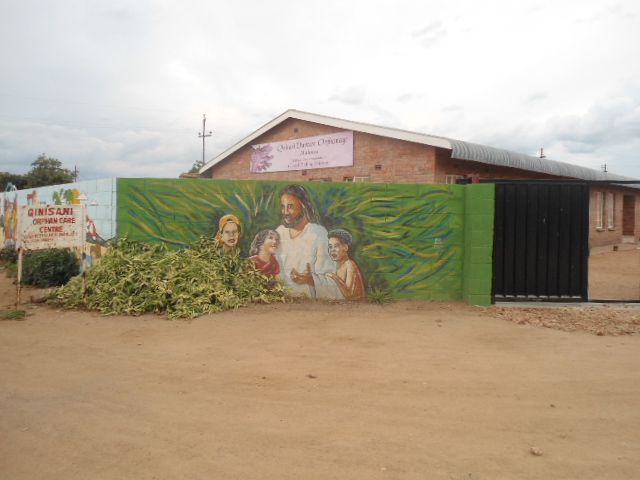 BULAWAYO – In Sekusile, situated in Nkulumane 5, adjacent to the terminus and clinic, is Qinisani Day Care Orphanage, which has become a home to many orphaned and vulnerable children in Bulawayo.
The day care centre is currently accommodating 90 children aged between 3 and 17 consisting of both boys and girls.
ZDDT News recently caught-up with the orphanage's director, Yona Mpofu, who explained in detail their work with orphans in the city.
"As Qinisani, we look after orphans, helping them here and there, especially with a feeding scheme and sourcing clothes for them," said Mpofu.
"We also assist them in securing places of study at schools. They do not live here but they come here for food after going home after they dismiss from their schools. When they finish eating, we spend some time with them here."
Mpofu said they are seeking community volunteers who passed secondary and high school to come to the orphanage to assist the children with their homework and extra lessons during the weekends.
Subjects taught include Mathematics, English and Science.
Since the project started in 2001, a number of children have passed through Qinisani, which literally means "strengthen", some of whom are now professionals and are able to stand on their own.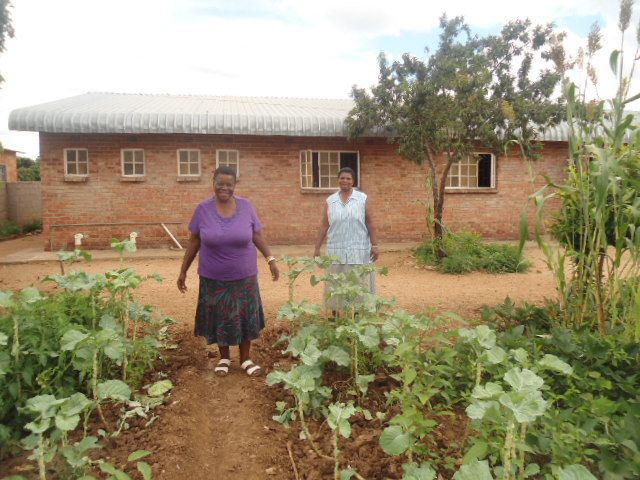 Mpofu said they feed the children every day but, when food is in short supply they give them specific days on which to come.
She said they also give orphans clothes whenever they receive donations.
"There are some who have completed their high school and they are now at the universities," explained Mpofu.
"With regards to fees, most of these children are under the government's donor funded Basic Education Assistance Module (BEAM) programme. However, in one particular year we got a donor who paid fees for the whole year for all our children who were at Mandwandwe High School."
Mpofu said, resources permitting, it was the orphanage's desire to also teach life skills to the children during weekends so that when they are weaned from the institution at 18, they go with something substantial to support their lives.
Mpofu, who works with her colleague, Jane Moyo, as the institution's treasurer, said they are both driven by the desire to work for their community.
"Here we are not paid; this is community work," she explained.
Mpofu said for them to identify needy children, they would go to residents and ask residents chairpersons to help us with names of those in despair.
She explained: "We would even go door to door and, what we discovered was that while some children were not orphans, they also had serious challenges and we ended up incorporating them into the programme as well."
She said as their beneficiaries register grew bigger, they felt they could start the job, operating from her house.
"We then applied for this piece of land, got it and also got a donor who built it for us. We built this place in 2011. Before we would have our activities at the community hall and our houses."
She said, for the past 16 years Qinisani has been in existence, the orphanage has received support from a number of stakeholders such as the National Aids Council, Department of Social Welfare, the corporate world and the donor community.
On the challenges faced, Mpofu cited limited donor funding and appealed for assistance in bettering the lives of vulnerable members of society.
"We do not always have enough food; there are no donors these days. The economy is not that good for people to support us. We wish that we have food always. We also need clothes to give to the children."
The determined Mpofu said they have many future plans for Qinisani Day Care Orphanage which include expanding the place into a vocational training centre.
"We would want to expand this place and make it a vocational training centre so that when our children come out of here they go with life skills. This place is big and can accommodate bays for either sewing, carpentry and so forth."