Citizen Action Produces Results in Gweru
Written by

Mandla Tshuma, ZDDT Field Correspondent
GWERU – Citizen Action by Gweru residents, who on 20 February protested against the local authority's poor service delivery, placing a number of banners next to a deadly hole on the pavement in the city centre, demanding immediate action from the city fathers, eventually the yielded desired results.
Gweru United Residents Association (GURA) chairman, Chimwemwe Seka, immediately attributed the protest to the Zimbabwe Development Democracy Trust (ZDDT) and other development partners' programmes on citizen engagement.
Seka told ZDDT's Field Officer in Gweru, Davison Mduba, that the trust's programmes on citizen engagement in the Midlands city, were already bearing fruit.
"ZDDT is very influential in citizen engagement and citizen participation," said Seka. "This pushed the Gweru City Council to fix that hole. We want to thank ZDDT very much and appreciate their programmes here in Gweru."
Above: The pavement before the City Council attended, and below after.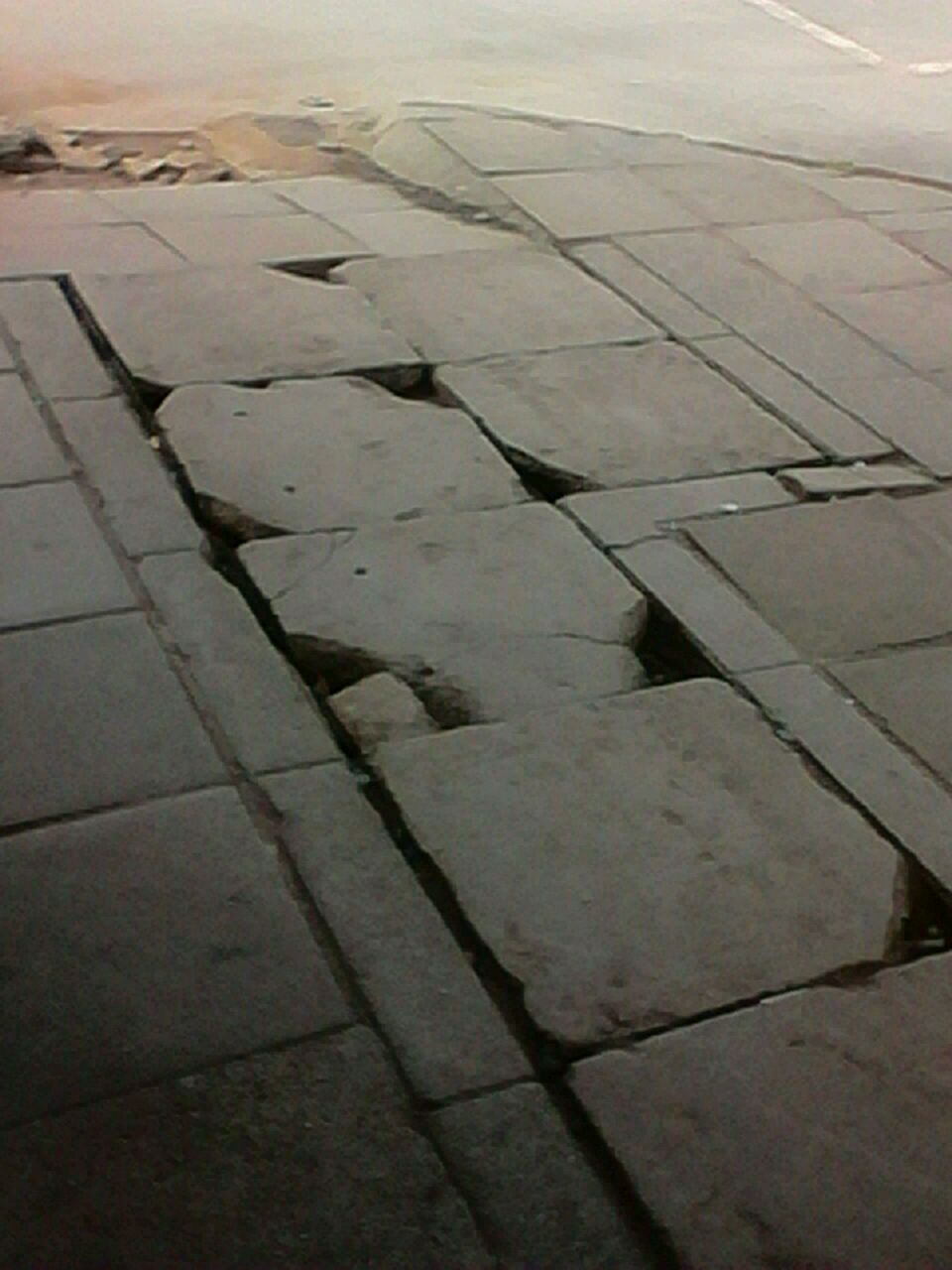 The authorities were left with no option but to act on the residents' demands.
The banners, which had the inscription "GWERU CITY COUNCIL FIX ME PLEASE", were visible to anyone who visited the city centre on February 20.
Residents said they were not happy with the way the Gweru City Council (GCC) was operating, adding the banners should send a clear message to the council to up its game.
"Why do they (GCC) always want to be harassed for them to improve on service delivery when we are paying our rates?" queried one resident.
"Where is the money going? They are busy looting and leaving the job undone."
A vendor, who sold airtime next to the gaping hole in the pavement, said she was not happy that the matter had not been attended to since December last year.
"The hole is still not closed," she complained then.
"They want to close it after someone has been injured. We do support the cause (placing of banners) because these people (GCC) need to be pushed always."
One of the city's councillors said he had since been notified of the matter, adding action would be taken.
"After workers have done trench work, they should barricade the place," said the councillor.
"I have advised the Assistant City Engineer to do the job today."
However, the public protest resulted in the hole being repaired after a week of stand-off, bringing some relief to residents.
Gweru ratepayers have, in the past, said there is a lot their council needs to do in order to improve service delivery.
"The City Council must use the funds wisely since they are for improving service delivery," said a Ward 8 resident.
Another resident from Ward 9 challenged GCC to partner with other organisations to improve on service delivery.
Seka added: "I would like to appreciate the programmes that ZDDT is doing. They have contributed to residents demanding better and improved service delivery."