Drama Group Adopts a Child
Written by

Mandla Tshuma, ZDDT Field Correspondent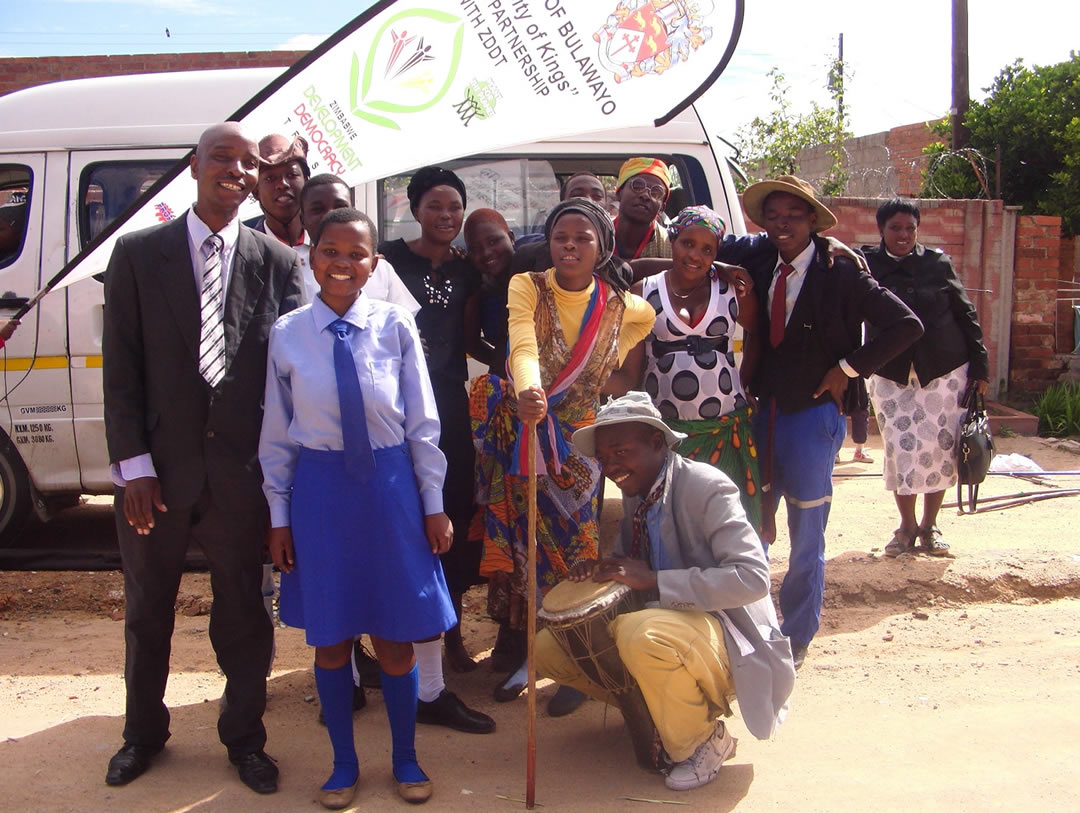 BULAWAYO – Amazing Stars Arts Academy (ASAA), a local drama group which has a long standing relationship with the Zimbabwe Development Democracy Trust (ZDDT), has adopted a girl child, for whom the ensemble is paying school fees.

ASAA, in partnership with ZDDT, stages drama performances on climate change, citizen mobilisation for democratic transition and other related factors across Bulawayo.

The adoption of Lisabel Nyathi, turning 15 this year, is an indication of growth on the part of the group, which is now able to stand on its own financially and even contribute to corporate social responsibility.

"We have adopted a child who is an orphan now doing form three at Sikhulile High School in Lobengula," ASAA director, Forgiven Ndlovu, told ZDDT News.

"As I speak we are paying school fees for her as an organisation from what we are getting from ZDDT and other organisations as we perform."

He said they also buy uniforms for Lisabel whom they have since incorporated into the drama group, as they take care of all her schooling needs.

"She has the potential in art; she is a very good actor, dancer and singer," elaborated Ndlovu.

He added that girl's plight and her potential as a student left the drama group with no other option but to assist her.

Lisabel stays with her aunt in Mabuthweni Township.