Partnerships Have Kept Ngozi Intact
Written by

Mandla Tshuma, ZDDT Field Correspondent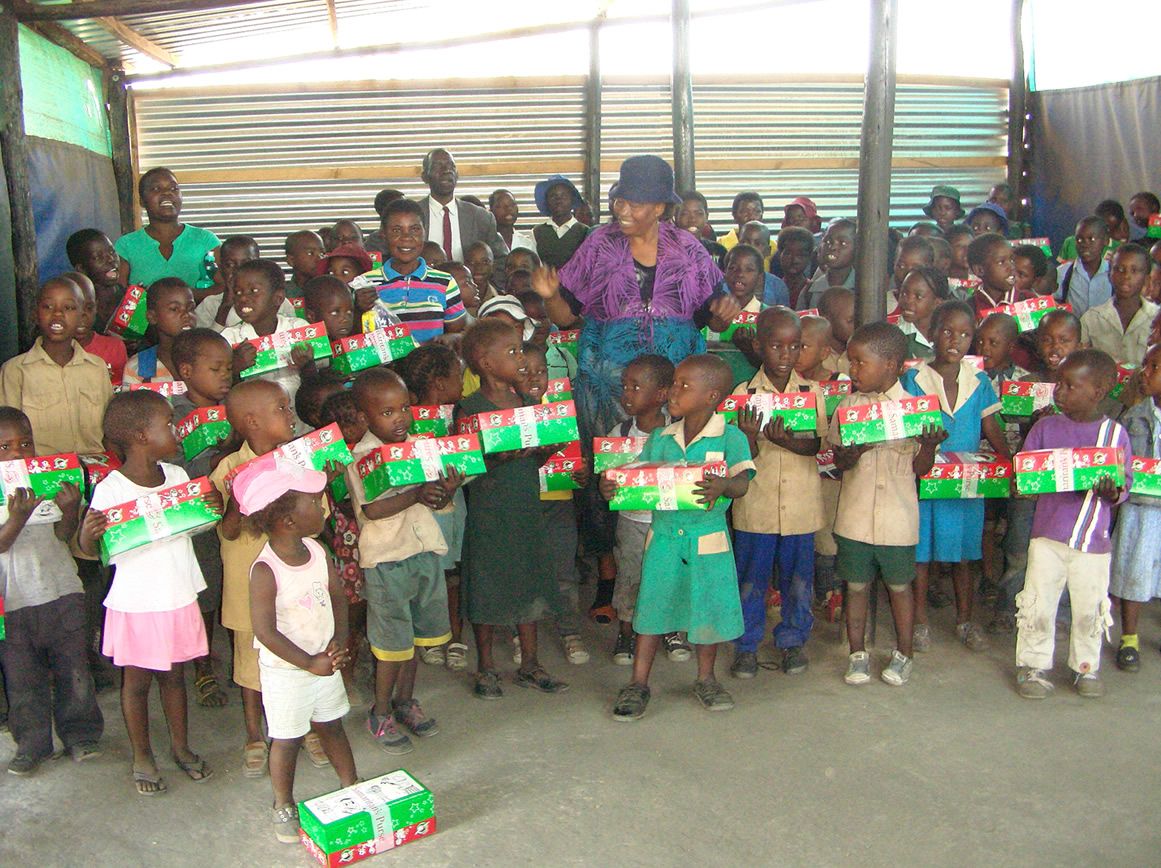 Bulawayo – Pastor Mitchell Lawrence of the Bethel Christian Church, who is involved in missionary and charity work at Bulawayo's dumpsite settlement, popularly known as Ngozi Mine, has said partnerships with different organisations, which include the Zimbabwe Development Democracy Trust (ZDDT), have kept the community intact.

The pastor was speaking to ZDDT News at the site recently, soon after handing over a donation of goodies to over 100 children between the ages of five and nine.

The contributions were sourced from the United States of America and City Harvest, South Africa.

"We appreciate different partners coming in; we want to thank City Harvest, South Africa for thinking about us," said Pastor Mitchell.

The man of the cloth, who planted the first seed of the Ngozi Mine Christian Church three years ago, said that, without the assistance of partners, his church would not be able to achieve what it is currently doing for the community.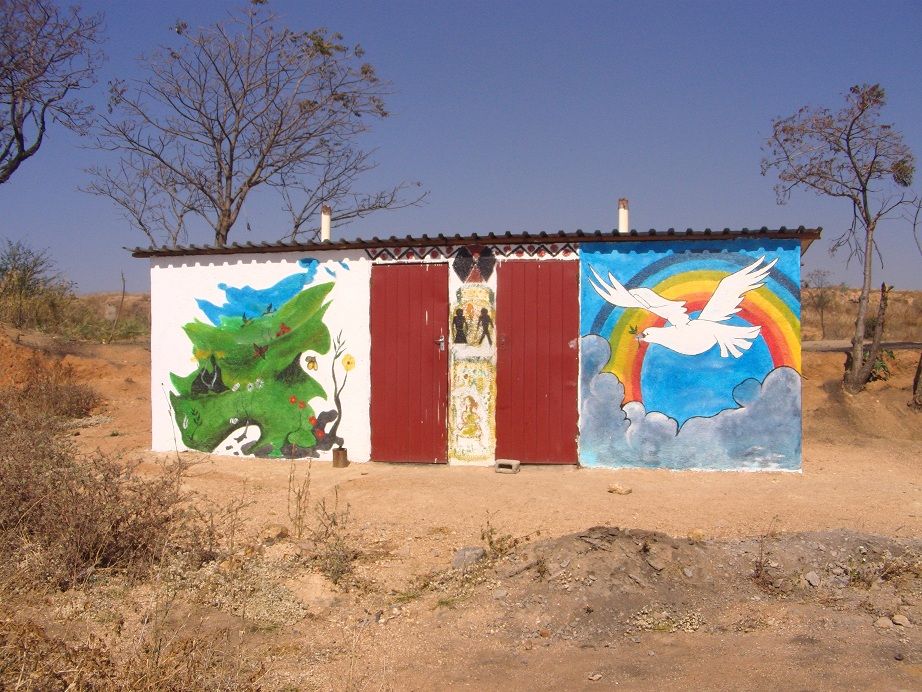 He thanked ZDDT for helping them build the first ever toilets in the area (seen above).

"We were struggling to finish the toilets and ZDDT sponsored all the finances for the toilets. They are up now and they are looking beautiful. These are the only toilets in the whole community," said Pastor Mitchell.

"We want to also thank ZDDT who have now started to help us put up a second structure (library). We want to thank Mike, his wife (Sally Foundation) and the organization for helping us in putting up the second structure, which we are trying to complete right now."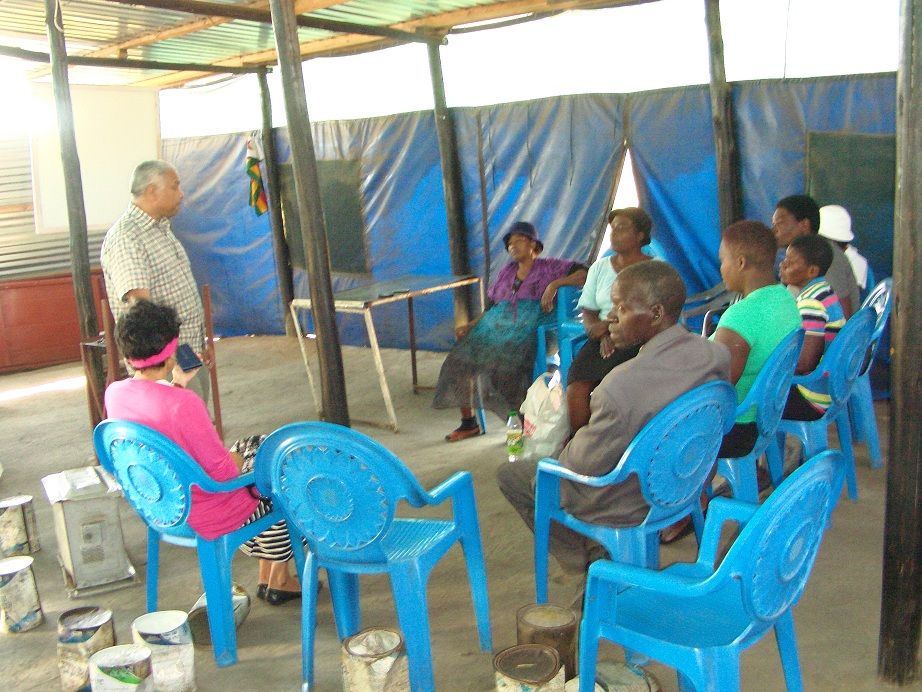 Above: Pastor Mitchell Lawrence addresses Ngozi Community leaders recently.
He went on to pay tribute to Young At Heart drama group, which is sponsored by ZDDT to educate the community on behaviour change.

Pastor Mitchell added: "We thank ZDDT for standing with us and it has been such an honour. We thank Mustard Seed, a Catholic organisation that comes to feed our Children. It is just good to see these partnerships and networking together. Where we struggle, someone comes in to make it a reality."