Hope to Orphans
Written by

Mandla Tshuma, ZDDT Field Correspondent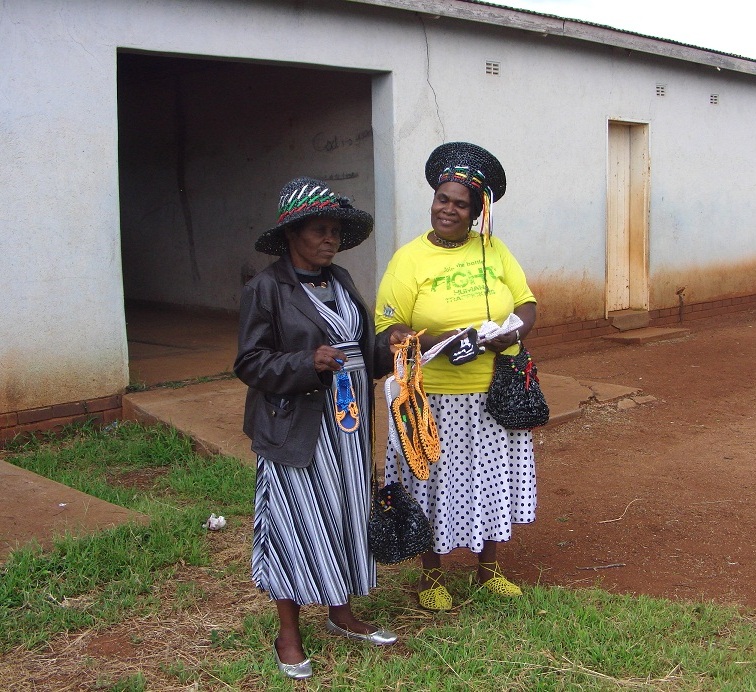 ZDDT Field Officer, Ennie Mhangara, and Senzeni Bhila.
KINGSDALE – Over 200 children, most of whom are orphaned, drawn from Bulawayo's northern suburbs, are receiving unrelenting support from a local institution, Susceptible Iyanai Chinoda (SICO).
The catchment area includes Kingsdale, Queens Park and Woodville whose vulnerable residents would otherwise be neglected.
Susceptible Iyanai Chinoda (SICO), which is a Manyika dialect of the Shona language, literally means: "We are able to unite and that is what we want," has for the past 10 years, been working with children in the community.
ZDDT News recently spoke with SICO director, Senzeni Bhila, at her Montgomery Hall base in Kingsdale, to understand more about the services her organisation renders to the community.
Bhila started by highlighting that SICO is there for each and every child in the community regardless of background, colour race, tribe or even creed.
"I started this organisation in 2007 after I had been trained by HOSPAZ (Hospice and Palliative Care Association of Zimbabwe) in Palliative Care-giving for the children," explained Bhila.
"When I come to your house and there are children who are being abused, I can easily tell that this child is facing some problems."
Bhila is working with a total of 231 children, most of who are still doing their primary education.
She explained: "I am not housing them. They come from their guardians and the squatter camps around here in Queens Park, Mahatshula and Kingsdale. I meet them at Thomas Rudland Primary School where I do some arranged meetings or kids clubs, where I render psychosocial support and, in particular, counselling, especially to the girl child."
The benevolent Bhila also provides support to the sexually-abused.
She said she also managed to successfully negotiate with the Social Services Department for the payment of school fees for 100 children under the donor–funded Basic Education Assistance Module (BEAM).
"I deal with HQ Brigade, Thomas Rudland, Mahatshula, Woodville, Umguza, Fairbridge and Airport primary schools," said Bhila.
Bhila, who also works as a child protection care worker under the Social Services Department, said the department located her because of her love and passion for children.
"I give these children food whenever we meet and I sometimes do parties for them. I have to go and fetch food from the industries. That is every third Saturday of the month. The food would have been donated by some companies," she elaborated.
Bhila, who has since applied for land from the City Council, says she has plans to establish a drop-in centre where abused children would be temporarily housed, counselled and later handed over to children's homes.
Currently, this modest lover of children operates from Montgomery Hall and has been given two offices by the city fathers to use for free which, however, have to be renovated before
occupation.
Senzeni Bhila has been nominated for ZDDT's Community Volunteer of the Year award.