Grannies Receive Cash Donation
Written by

Mandla Tshuma, ZDDT Field Correspondent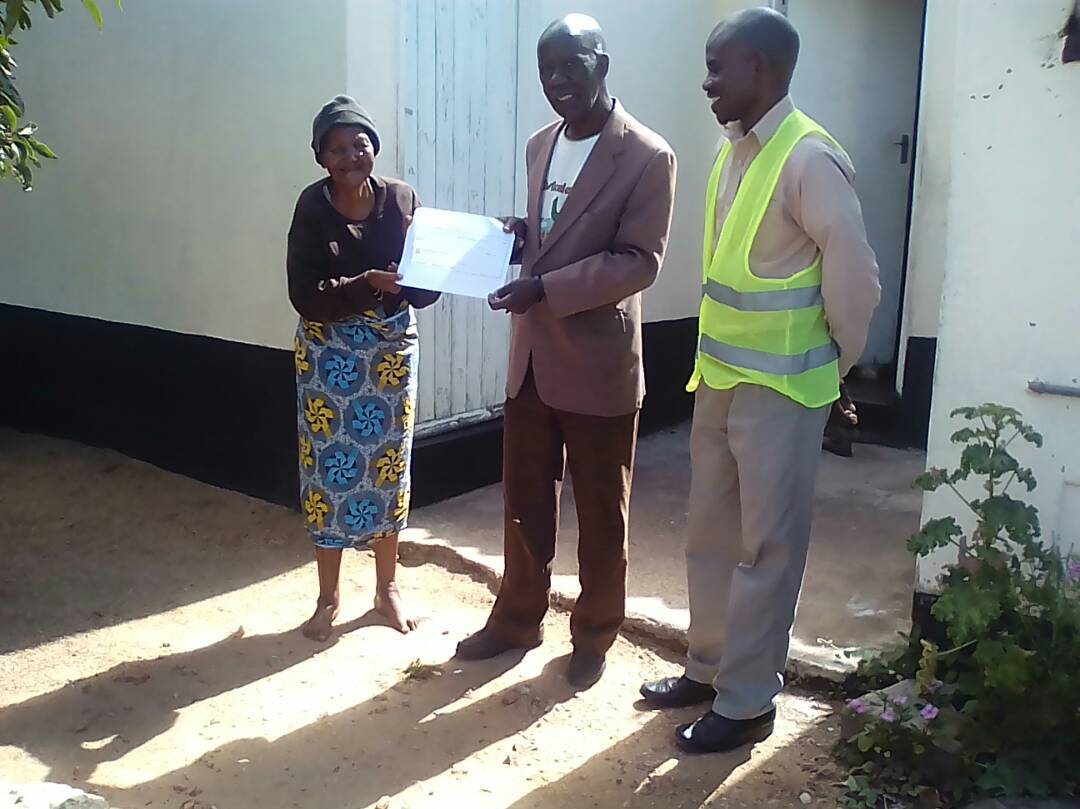 Above: Elika Moyo, Cllr Siziba and Mandla Tshuma show a cheque
Two elderly women from Bulawayo's Mabuthweni and Iminyela Townships in Ward 13, recently each received $50 cash donations under the Zimbabwe Development Democracy Trust (ZDDT)'s monthly Business Social Credit Scheme (BSCS).
Funded by a local firm, Freight Consultants, and Sally Foundation and Global Development Group (GDG) of Australia, and targeting less-privileged members of the community, the scheme has been running for years now.
The latest lucky beneficiaries of the philanthropic scheme are Elika Moyo 82 of Mabuthweni, and Alice Ndlovu, 88, of Iminyela, both of whom were selected by the area councillor, Lot Siziba, after a thorough vetting process.
Taken by surprise, Ndlovu said after the cash handover ceremony:
"I am amazed this afternoon by this rare programme of yours. I never dreamt of such a thing happening to me."
She ran out of superlatives in trying to appreciate the good gesture.
"I would like to sincerely thank you so much, people of God. I would also want to thank God as well. Thank you a thousand times. I do not think words on their own can fully express my gratitude. I would also want to thank my councillor, Siziba, for also remembering me."
Moyo, who is living a hand-to-mouth existence also, equally appreciated the timely donation.
"I am so happy; thank you so much; I was starving. Do not even tire to come again in future," he said with a contented smile. Siziba also could not be outdone.
"Thank you so much ZDDT and your donors for helping our elderly women in the community. We really appreciate this."