Drama Goes on Air
Written by

Mandla Tshuma, ZDDT Field Correspondent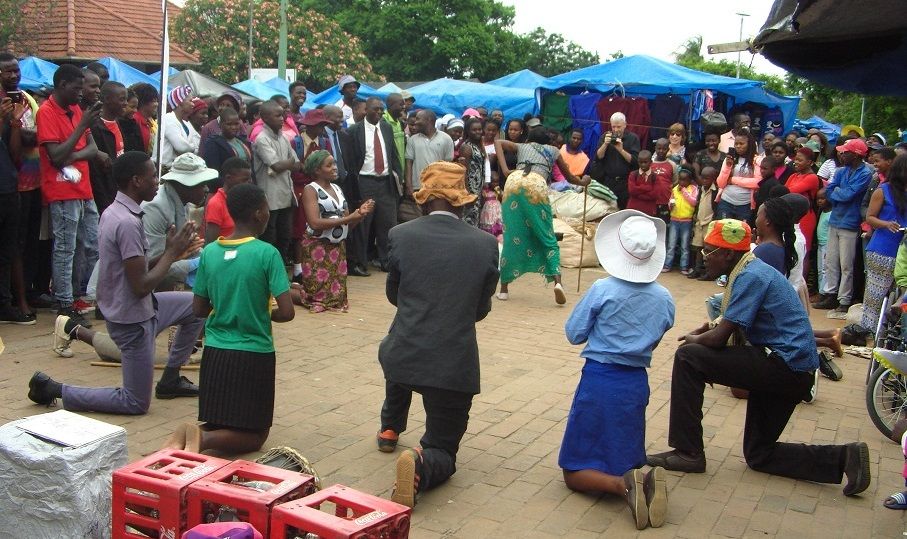 BULAWAYO –In a development that points to the growing success ofthe Amazing Stars Arts Academy (ASAA), this local drama ensemble recently appeared on national radio, Radio Zimbabwe.
The Forgiven Ndlovu-led group of performers, working with the Zimbabwe Development Democracy Trust (ZDDT) on responsible leadership issues, citizen mobilisation, democratic transition and other related subjects, featured in a 30minute programme: "EZabatsha", which means Youth Affairs, during which the subject of street theatre, as a way of sending messages and creating employment, was extensively discussed.
Broadcasting in Ndebele and Shona, Radio Zimbabwe has the largest listenership in the country drawn from both rural and urban areas.
"We feel very proud, as ASAA, about having gone on air and we believe this is a step in the right direction for us," Ndlovu told ZDDT News.
He added that Radio Zimbabwe had promised them a slot every Saturday when the national broadcaster, Zimbabwe Broadcasting Corporation (ZBC)'s second programming segment opens in May.