March for Peaceful Elections
Written by

Mandla Tshuma, ZDDT Field Correspondent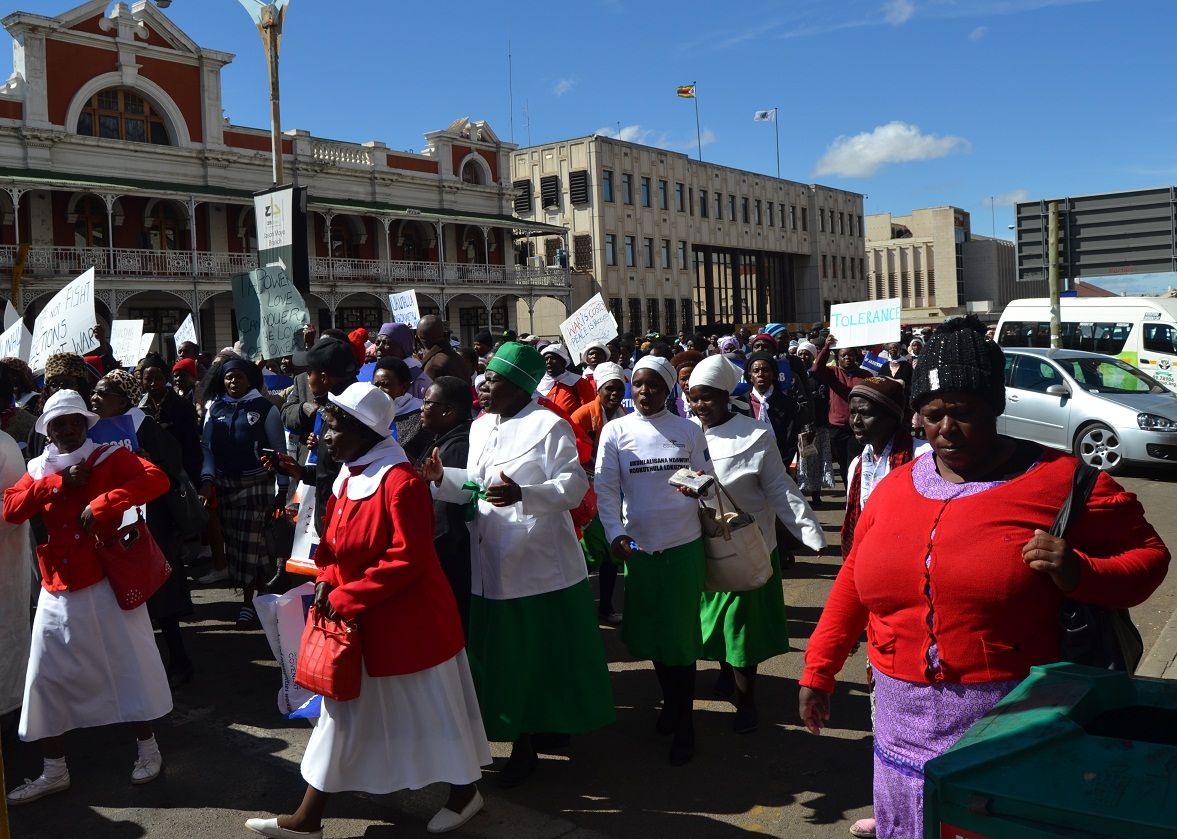 BULAWAYO – Last Thursday, Bulawayo residents marched along the streets of the city calling for peace before, during and after the imminent July 30 watershed polls.
The peaceful march, organised by churches, saw participants, who also included civic society organisations and political parties, sing peace, love and unity songs as they marched along the broad streets lined with curious onlookers.
Addressing the gathering at the Methodist Church after the march, Reverend Useni Sibanda, of the Zimbabwe Christian Alliance, said they were determined to promote a culture of tolerance and peace in Zimbabwe.
"We realised that Zimbabwe has had a history of violence, a history of intimidation, a history of whereby people are afraid, where people are threatened, where people were even killed for being different from others. We feel that, as churches, this is something that we can address," said Sibanda.
Sibanda said it was regrettable that past polls in Zimbabwe had been marred by violence.
"In Zimbabwe when elections are about to occur, it is time when neighbour turns against neighbour, when brother turns against brother but, this time, we are saying no more of that. We are saying let voting come; let voting go, while we remain as neighbours and friends. This is what we are promoting," he said.
Women of Zimbabwe Arise (WOZA) leader, Jennie Williams, who represented all civic society organisations, said Zimbabweans needed peace that would go beyond the election period.
"We want peace in Zimbabwe; we want peace in December when we go for Christmas holidays. The peace that we want is the kind of peace that will put food on the tables and create jobs in industries," she said.
She challenged those aspiring for political office to treat citizens with dignity and remain accountable to the electorate.
"We are sick and tired of always voting but not seeing any changes," said Williams.