Visit to Woodville Worthwhile
Written by

Mandla Tshuma, ZDDT Field Correspondent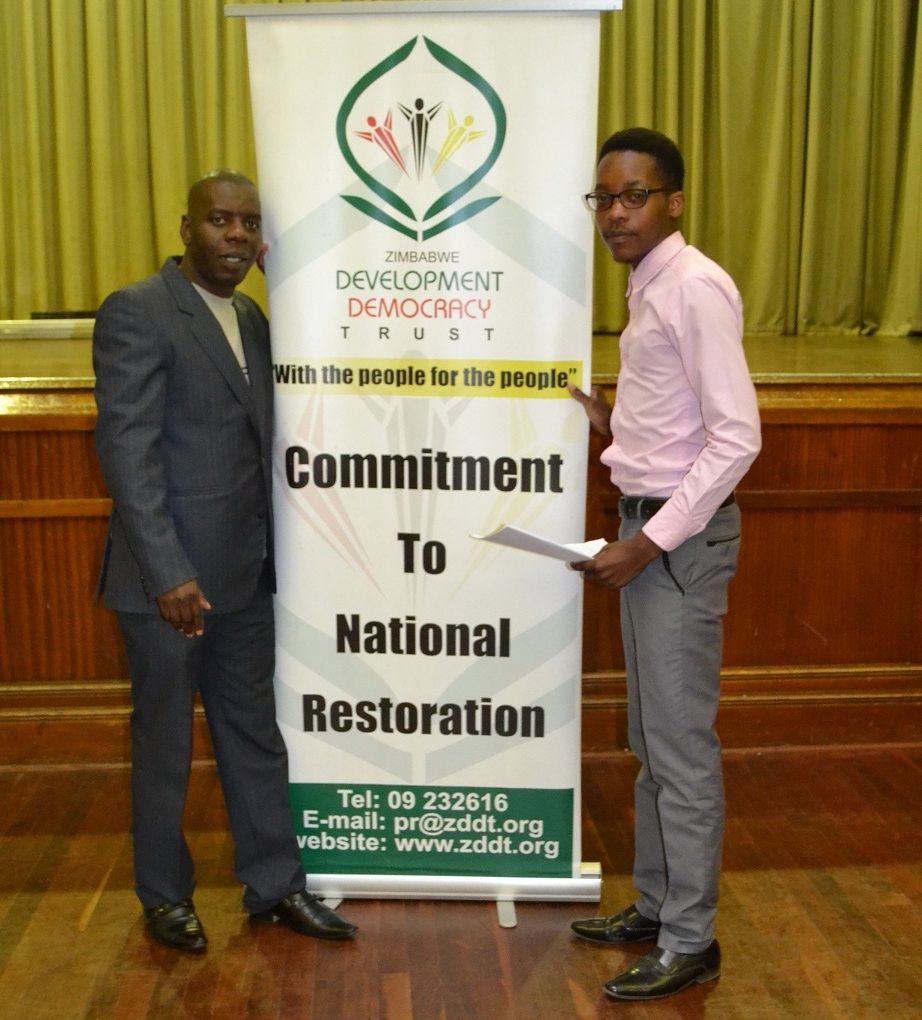 Above: ZDDT team members: Vusumuzi Chirwa (left) and Tinovonga Mukucha (right), pose for a photo after a recent Zone Meeting in the city centre.
WOODVILLE, BULAWAYO – At the invitation of Annah Dube of Woodville in Bulawayo's Ward 3, two ZDDT field officers, Vusumuzi Chirwa and Ennie Mhangara, visited the area recently to gain an appreciation of what is taking place in as far as service delivery and development is concerned.
Dube is one of the most active Community Action Team (CAT) members in that community.
Upon arrival, the ZDDT duo was taken by the community to see Woodville Primary School, which has serious infrastructure challenges with no proper classrooms for Early Childhood Development (ECD) classes.
ZDDT team immediately advised the locals to engage faith-based organisations such as Celebration and Capernaum Trust for assistance in that area.
"We were then taken to an idle building which used to be a community sports club and now the residents want it converted into a community recreation centre, where women can carry out projects while children have a library," said Chirwa.
In the same building, residents want to start a kiosk and social club to raise funds for community development.
Behind the building, is what used to be one of the best swimming pools in Bulawayo, which is now dilapidated and requires revamping at a cost of $5 000.
The pool has a heating system, which made it operational throughout all the seasons, thus attracting swimmers from other nearby suburbs, especially in winter.
The ZDDT team advised the community to try and engage swimming legend, Kirsty Coventry, on the resuscitation of the pool.
"Within the pool vicinity, there is a dysfunctional electric borehole which needs a water pump to be operational again," explained Chirwa.
The pool, when revamped, can generate income for residents.
Adjacent to the swimming pool, there are disused tennis courts and bowling greens, which require revamping as well.