Drama Thrills Community Leaders
Written by

Mandla Tshuma, ZDDT Field Correspondent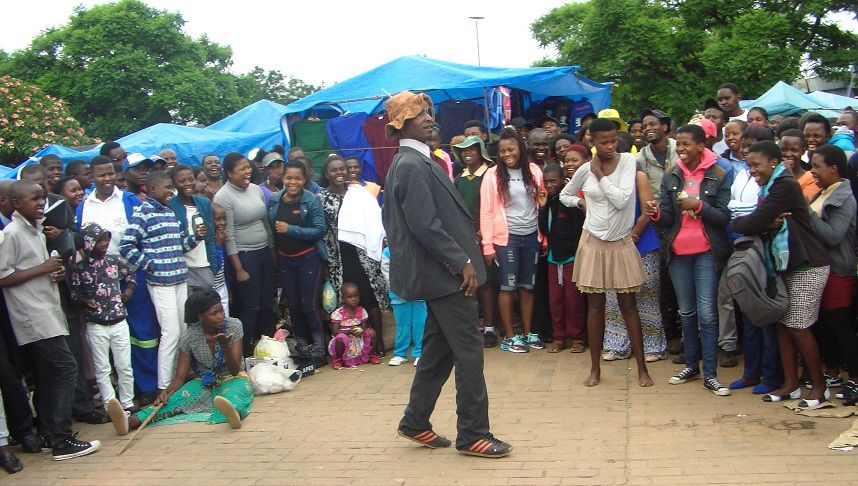 BULAWAYO – Amazing Stars Arts Academy (ASAA), a local drama group and ZDDT partner, recently thrilled Community Action Team (CAT) members when they performed at a Citizens' Dialogue held in Mpopoma.
CAT members are community leaders working with councillors in mobilising citizens to participate in democratic processes across their respective wards in the city.
Introduced by the Zimbabwe Development Democracy Trust (ZDDT) in the mid-2000s, the concept of CAT members enables councillors to connect more effectively with the communities they represent and, in the process, make their jobs more effective as leaders.
The Forgiven Ndlovu-led outfit put on a splendid performance at Vulindlela Orphanage, which was the venue of the special meeting, sending many into stitches.
Their play entitled "Esititshini" (At the Station) tackled service delivery problems faced by
Bulawayo residents which include sewer bursts and many others while highlighting how residents working together with their elected representatives could help alleviate the situation.
Elizabeth Mabhena, of Ward 13, said she was very much pleased with the way ASAA performed.
"Today's drama really excited me because there was someone playing the role of a newly elected councillor," she said.
"In their play they showed that a new councillor needs to be taught and oriented as well since there are some things which they do not know. They should not be just left alone and be expected to perform on the basis that they have been voted into office. They should be assisted."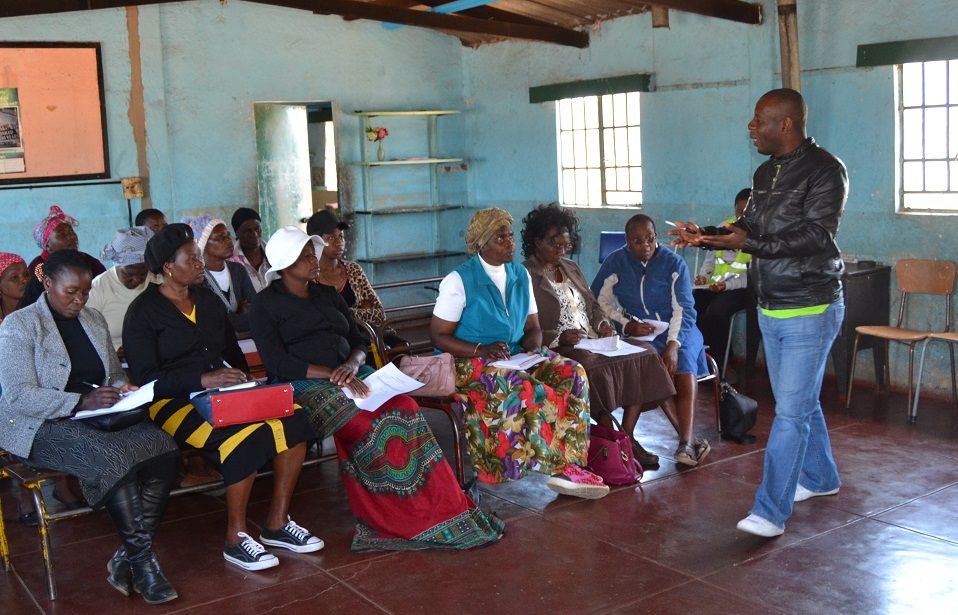 Virginia Nyathi, of Ward 24, on the other hand, described the show as educational.
"I liked the performance, and I would like to say the youngsters put up a very good performance," said Nyathi.
"There are so many things that I did not understand before, which I have now grasped because of this drama group. Taking for instance, I have been educated on the three percent retention fund. The information they disseminate through their play is indeed empowering."
Earlier, the Citizens Dialogue discussion, held at time when residents are awaiting the inauguration of the new Council, covered the subjects of the transition, roles of councillors and CAT members and other related local governance issues.