Entembeni Old Age Home Resident Receives Wheel Chair Thanks to ZDDT's BSCS
By Chrispen Tabvura, ZDDT News Correspondent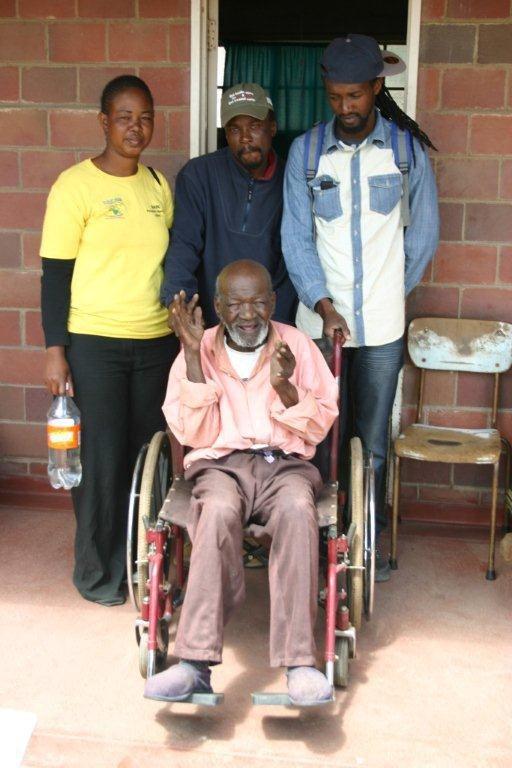 Above: Bernard Sithole, 75, of Entembeni Old Age Home.
Bulawayo - Sebenzela-Shandira Zimbabwe has lived up to its motto recently. Funded by the ZDDT Business Social Credit Scheme (BSCS), it sourced a wheelchair to rescue a disabled Ngozi-dump site inhabitant, Hilda Mlaudzi.
However, the women's plight was also answered by another well-wisher, who had responded to ZDDT's website article, highlighting the lady's predicament.
When ZDDT News visited Mlaudzi recently, to conduct the handover on behalf of Freight Consultants, a BSCS contributor, they established that she was already the proud new owner of another wheelchair! As a result another person in need was immediately identified at Ward 15 based Entembeni Old People's Home.
Bernard Sithole , aged 75, a resident at the old people's home, received the wheelchair amid applause from fellow residents.