Gweru and ZDDT Gear Up to Build Municipality's Capacity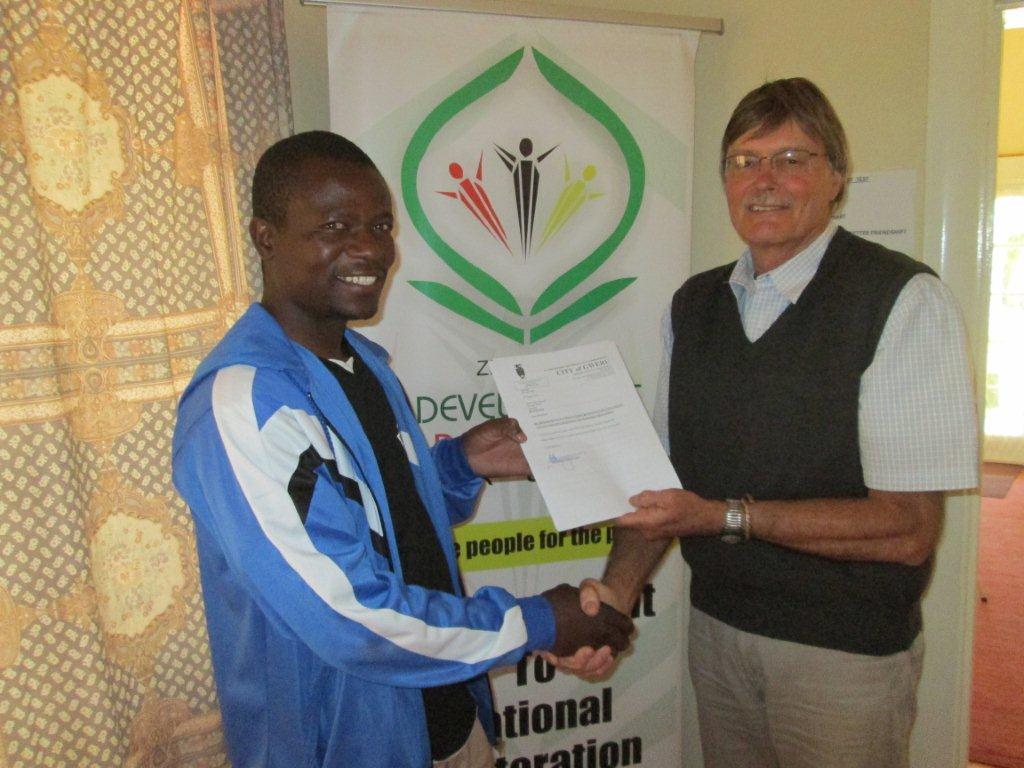 Bulawayo and Gweru, Zimbabwe: The Midlands Capital, Gweru is set to benefit, from Sebenzela-Shandira Zimbabwe's community based facilitated programmes.
The City of progress, as the capital is affectionately recognised, recently signed a Memorandum of Understanding, with the Zimbabwe Development Democracy Trust (ZDDT), setting the developmental pace for the ratepayers.
This MOU will open the way for ZDDT to introduce development partners for the city and commit its own resources to assisting the municipality with its capacity building programme.
In addition the Trust will commence a formal relationship that will support community leaders in participating in the restoration of area neighbourhoods.
Councillors' Skills moulding workshops, like those that steered the success of Bulawayo's 29 Wards, will be introduced to invigorate these locally elected leaders as they set about the difficult task of representing their hard pressed people and formulating proactive policies for Gweru.
Recently, a number of Gweru City Councillors, who attended this year's leadership skills forum in Bulawayo, applauded the organisation for extricating them from the bondage of ignorance.
Davison Mduba, ZDDT's current Gweru Community based voluntary Provincial Development Officer, proudly received the MOU from the City fathers on behalf of ZDDT. (See Photo at Top).